Blockchain (n.)
Accuracy in the digital world.
#YouTeachBlockchain
The mission of the Blockchain Institute is to educate as many as possible about the details and potential of blockchain technology. We created the Blockchain Institute Ambassador Program in order to enable those that are passionate about blockchain technology to collaborate with the Blockchain Institute in order to grow the global blockchain community. We do this by giving you the tools and resources needed to help spread knowledge about blockchain, decentralization, and cryptocurrencies.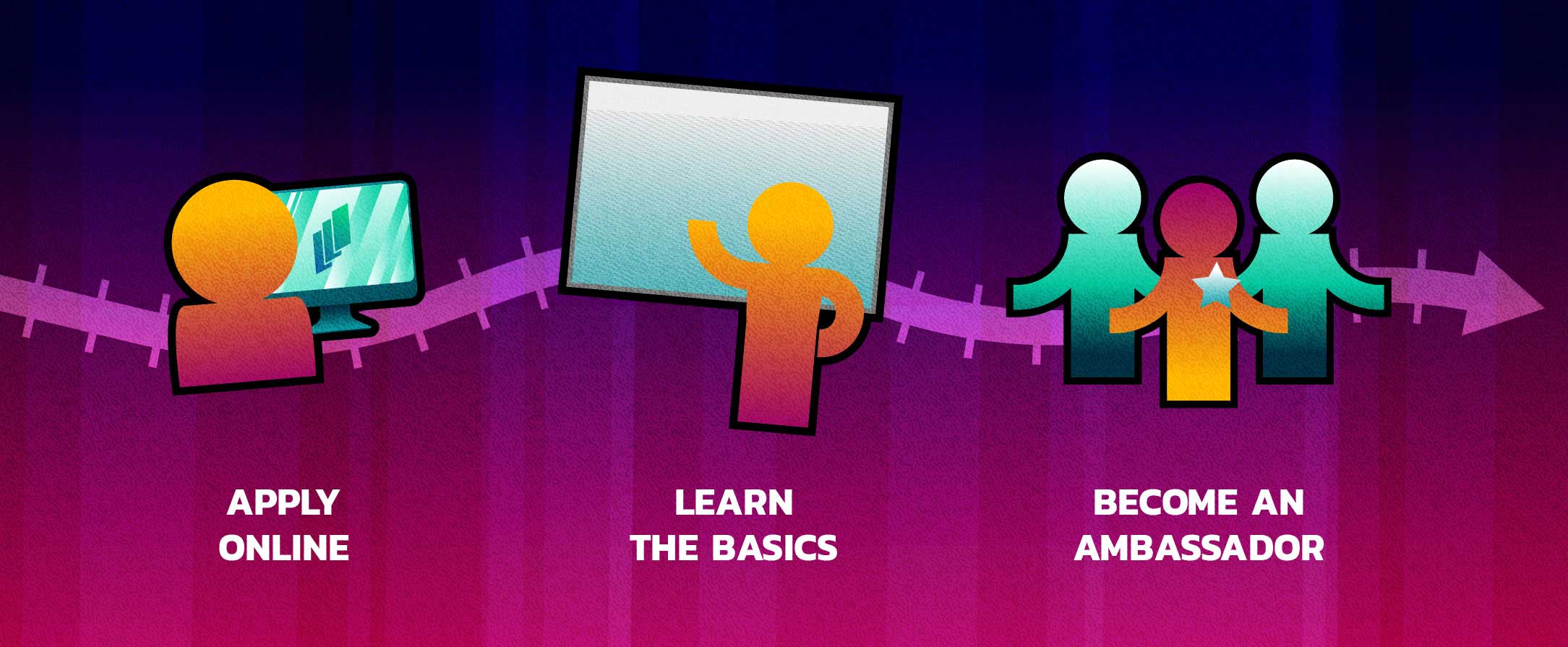 What is the Blockchain Institute Ambassador Program?
Early Access
Preview our resources before they're released to the public. Help shape content before it is taught globally. Collaborate with us and other ambassadors across the world.
Community
Building and growing a community can be hard, but it's a lot easier when you have support. Our ambassador program brings together like-minded people who are working to democratize the internet!
Localization
Our international community is growing fast, so we need your help! As an ambassador, you will be able to work with our team of experts to create content that not only matches your area, but also makes blockchain education accessible to everyone.
How we can help empower you!
Apply to become a Blockchain Institute Ambassador today!